Welcome to the
"Jingle's Belle" EXTRA! page.
If you're here, then you've bought and read "Jingle's Belle", my story in the Christmas anthology Naughty or Nice from Ellora's Cave. Thank you! Below you'll find a few bits of information to clear up any questions you might have after reading "Jingle's Belle", such as...What is boiled custard?...Isn't that a Christmas movie?
Why a Christmas elf named Jingle?
I've had the idea for a story about a Christmas elf named Jingle for a long, long time. I wasn't sure what the story would be, or even what genre it would be in, but I kept the name in the back of my mind. When Tina at Ellora's Cave asked me to write a story for the Christmas anthology, I accepted, but really had no idea what I would write. Then I remembered Jingle, and the story unfolded quite easily. "Jingle's Belle" is the result, and I hope you liked it.
DISCLAIMER -- PLEASE READ
I'm not affiliated with any of the links below, nor does their appearance on this page mean they endorse my site. These are just some sites that I used as research or somehow pertain to something in the story "Jingle's Belle" or I thought were interesting for the holiday season.
It's A Wonderful Life
The movie It's A Wonderful Life, starring James Stewart and Donna Reed, with an exceptional supporting cast, is now a seasonal classic. Most see it as a Christmas movie, and since the story does culminate on Christmas Eve, I can see how this came about. But while I was growing up in the Mid-South area of west Tennessee (in the days before cable and satellite dishes when all we had were the 3 networks and a public broadcasting station), local Channel 3 (WREG-TV) out of Memphis always ran this movie on New Year's Eve, which I think is more appropriate. Think about it...It's the story of one man's dark moment when an angel shows him that no matter how bad things seem, life for those around him would be much worse without his presence in their lives. It's a story of hope and renewal--things we all sometimes need to be able to face the new year. To me, It's A Wonderful Life will always be a New Year's movie.
It's A Wonderful Life
This is a wonderful site!
Favorite Christmas Movies
A Christmas Carol (aka Scrooge)
Boiled Custard
Boiled Custard is a southern thang. (And it may be just a Tennessee thang. I haven't run across anyone who knows about Boiled Custard unless they live or have lived in Tennessee. If drinking Boiled Custard is a tradition where you live, please let me know about it!) Here's a yummy recipe that can also be used as the pudding in banana pudding.
4 cups milk
5 eggs
1 cup sugar
1 teaspoon vanilla extract
Add water in the lower pot of a double boiler. Add milk in the upper pot. Heat through over medium heat. In a medium bowl, beat eggs together until light. Add sugar and mix well. Pour a bit of the hot milk into the eggs and sugar to warm and thin them. Pour slowly into hot milk. Stirring constantly, cook until the mixture coats a spoon. Don't overcook. Add vanilla extract. Chill in refrigerator before serving.
Hot Dr Pepper and Lemon
This is a wonderful drink for chilly nights.
Pour Dr Pepper into a medium pot. Place a few slices of lemon into the liquid (enough so that each serving will have a slice) and squeeze in a little lemon juice to taste. Heat Dr Pepper through until hot but not boiling. Pour into cups, placing a lemon slice in each cup. Serve hot.
The North Pole
NASA's North Pole Project site is set up mainly for school children, but there are lots of pictures of the 1999 expedition.
Did you ever wish you could visit The North Pole? Now, you can! This site books expeditions to the top of the world.
Final Note:
Now, if you're here because somebody blabbed or you "borrowed" a copy of the anthology from your best cyberbud, you can click here to order your very own copy of Naughty or Nice and face the New Year with a clear conscience! :) Thank you!

&nbsp&nbsp&nbsp&nbsp&nbsp&nbsp&nbsp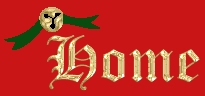 If you'd like to keep up with new releases, chats, and contests, sign up below for my mailing list at YahooGroups, LanettesList. It is an announcement only list, so you won't be inundated with lots of mail. Only occasional announcements will come through to keep you up-to-date! If you aren't already registered at YahooGroups you will be asked to do so.
Web page and graphics ©2001 Lanette Curington
All backgrounds and accessory graphics were made specially
for these pages and are NOT free for public use.
Do not take them! Thank you.